Transit migration policies in the European neighbourhood and their impact on nationals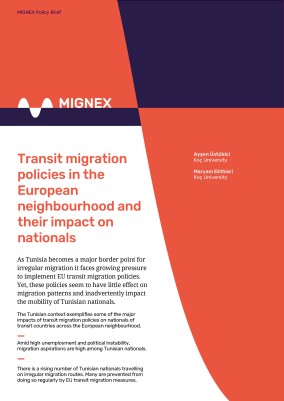 Key takeaways
The Tunisian context exemplifies some of the major impacts of transit migration policies on nationals of transit countries across the European neighbourhood.
Amid high unemployment and political instability, migration aspirations are high among Tunisian nationals.
There is a rising number of Tunisian nationals travelling on irregular migration routes. Many are prevented from doing so regularly by EU transit migration measures.