We aim to contribute to better policies for migration and development with our research through examining the links between migration and development, and applying the insights to make policy more coherent and effective.
In this section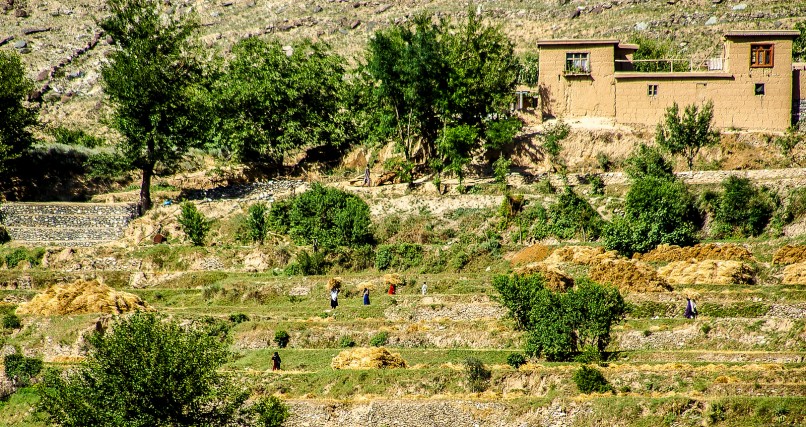 Our aims
MIGNEX has ambitious aims: achieving policy impact through rigorous research, with three distinct impacts.
Impact 1: A better understanding of the determinants of migration and the two-way interaction between migration and development processes.
MIGNEX aims to contribute towards a better understanding of the differences between 'root causes' and 'other determinants' and how mechanisms function differently depending on the context. Our research areas are pertinent for migration towards Europe, ensuring that findings are relevant to European policy.
Impact 2: Enhanced policy coherence and effectiveness in the EU's approach to third-country cooperation on migration.
Our efforts to achieve this impact focus on the EU's relations with countries of origin and transit, institutional coherence as well as strategic policy frames and the range of migration-relevant policies implemented by the EU and member states. We also consider coherence with other policy objectives, such as integration in host countries.
Impact 3: Stronger conceptual tools for interpreting the role of the EU and its Member States as global actors in the field of migration.
MIGNEX research aims to provide clarity on the range of different roles the EU and its member states can and do have – from partner to inhibitor – and the relationships between them. These roles can be controversial and contradictory. For example, the role of partner – working with countries of origin and transit towards shared objectives – can clash with the role of inhibitor – restricting mobility by securing borders and combating migrant smuggling.
Our theory of change
Impact maximization and communications are an integral part of ensuring MIGNEX research realizes our expected impacts.
First, our approach to empirical research and analysis is grounded in a consistent focus on MIGNEX's objectives. Scientific integrity is also key to the formulation of insights and policy implications.
Next, we ensure our findings are disseminated effectively and taken up by stakeholders. Our communications aim to be innovative, relevant and user-friendly, with a strong digital footprint that integrates the latest expertise in research and policy communications.
Finally, to ensure MIGNEX research is applied in policy and practice, it is sensitive to stakeholders' priorities and constraints, through directly engaging with stakeholders continuously through the project's lifetime. Key mechanisms for this include the MIGNEX End-User Board and MIGNEX End-User Panel.