Migration and development dynamics in Redeyef, Tunisia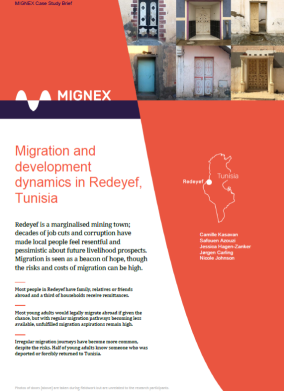 Key takeaways
Most people in Redeyef (77%) have family, relatives or friends but only a third of these households receive remittances.
Most young adults would legally migrate abroad if given the chance, but with regular migration pathways becoming less available, unfulfilled migration aspirations remain high.
Irregular migration journeys have become more common, despite the risks. Half of young adults know someone who was deported or forcibly returned to Tunisia.