Migration and development dynamics in Kombolcha, Ethiopia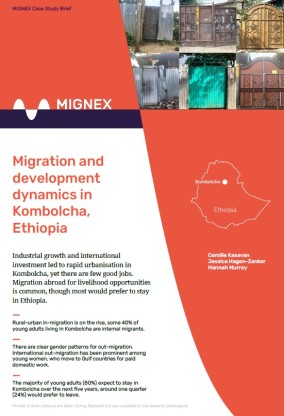 Key takeaways
Rural-urban in-migration is on the rise, some 40% of young adults living in Kombolcha are internal migrants.
There are clear gender patterns for out-migration. International out-migration has been prominent among young women, who move to Gulf countries for paid domestic work.
The majority of young adults (80%) expect to stay in Kombolcha over the next five years, around one quarter (24%) would prefer to leave.