Qualitative Comparative Analysis for migration and development research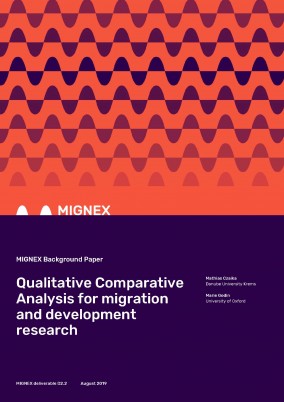 Qualitative Comparative Analysis (QCA) is a useful approach in identifying the causal configurations characterising the complex two-way relationship between migration and development. MIGNEX will highlight the potential contribution and limitations of QCA through reviewing and evaluating a scarce but rapidly growing literature on migration and development. This paper outlines some methodological features and basic principles for implementation.
Key takeaways
QCA as a configurational method and methodology is designed to explore complex, multi-layered two-way relationships such as the linkages between migration and development.
QCA-based research on migration and development is still in its infancy and provides rich opportunities for more configurational research.
QCA has limitations and should therefore be triangulated with other qualitative and quantitative research methods.