Empirical assessments of the development impacts of migration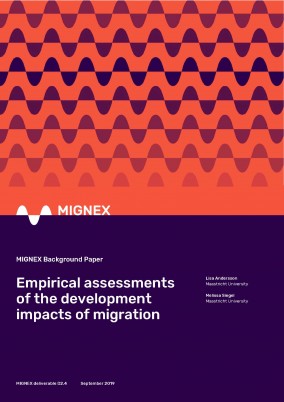 Key takeaways
Investigating the development impacts of migration using a holistic, multi-dimensional approach would add value to existing evidence.
Without experimental data, researchers can include design features such as retrospective data and collection of complementary community-level data to reduce estimation bias due to self-selection.
Future research can fill an important gap by collecting and analysing data related to the development impacts of involuntary immobility.