Can asylum processing outside the EU reduce migrant smuggling?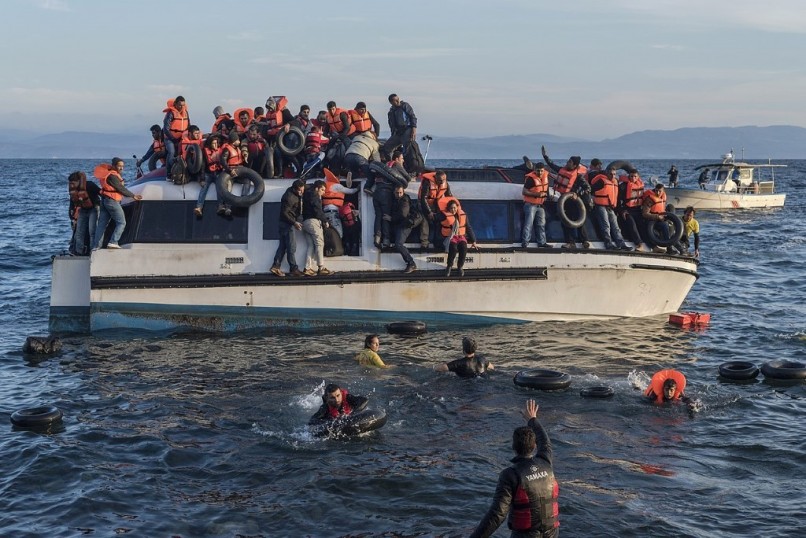 Migration across the Mediterranean has prompted two types of response from European governments: short-term measures at sea, and a search for longer-term solutions. The sharp drop in the number of arrivals since 2015 has allowed policy-makers to begin shifting their attention towards longer-term challenges.
One prominent response has been the establishment of the EU's Emergency Trust Fund for Africa, with the aim of 'addressing root causes of irregular migration and displaced persons'. The feasibility of such an approach is a central concern for MIGNEX. By studying the complex relationships between migration and development, we examine whether it is possible or desirable to manage migration in this way.
A second form of response has sought to tackle smuggling across the Mediterranean by bringing migrants back to reception centres in countries of transit, mostly in North Africa, and processing their cases there. In June 2018, the European Council agreed to pursue this idea for a system of 'regional disembarkation platforms'. The African Union has since pushed back on these plans. Yet, even if African and European governments agree to go ahead, there are fundamental challenges that may be intractable.
Two crucial questions
The plan for reception centres outside Europe raises two pivotal questions. First, will migrants rescued at sea and brought to the centres have their protection needs assessed, and, if necessary, be given asylum in Europe? If this isn't the case, European authorities could be flouting their obligations under the 1951 Refugee Convention.
Second, if the centres are indeed a pathway to asylum in Europe, how will prospective asylum-seekers enter? If the centres are reserved exclusively for people who are rescued at sea, these migrants will still have to hire smugglers. Alternatively, if they are open to all migrants, including ones not rescued at sea, the asylum caseload would swell enormously. This outcome would also be unacceptable to EU member states.
These two questions lay out the basic scenarios for how reception centres — whether presented as regional disembarkation platforms or called something else — would affect the dynamics of migration and asylum. Thinking through these scenarios, it's not clear if the approach can ever be workable. Either scenario risks counteracting one or more of the European Council's stated objectives:
What do we know about efforts to deter irregular migration?
The impact of reception centres outside of the EU on irregular migration to Europe would depend on how they affect the decisions prospective asylum-seekers and other irregular migrants make.
Research by Jessica Hagen-Zanker and Richard Mallett at ODI has shown that neither information about deterrence measures nor anti-migration messaging feature regularly in migrants' decision-making. Migration trajectories are influenced less by restrictive migration policies, and more by perceptions of employment opportunities and access to education. We explore this further in MIGNEX by means of large-scale analyses of the drivers of migration in ten countries of origin and transit.
Blocking access to asylum is not a life-saving measure
The European Council has presented regional disembarkation platforms as a strategy for 'preventing tragic loss of life' at sea. The flaw in this argument is that such platforms will only deter sea crossings if they become dead-ends where people who are rescued at sea are barred from seeking asylum in Europe. Given the 1951 Convention, it is difficult to see how this would be legally feasible.
Reducing migrant deaths at sea is an important and uncontroversial objective. Even so, policies that seek to reduce fatalities must be cautiously assessed. There is a risk that some of the averted deaths would simply occur somewhere else on the journey instead. Refugees will always flee danger. Blocking access to seeking asylum puts more lives at risk and cannot be justified as a measure to save lives at sea.
Migration management is fraught with dilemmas. Yet, the momentum of politics prevents politicians and policy-makers from admitting this. Facing the realities of the situation would not make perfect solutions appear, but it would enable an open debate in search of a defensible and effective migration policy. We hope to contribute to this debate through rigorous research that looks to broaden the viable policy options for migration management.
This MIGNEX Insight draws upon a blog post previously published by PRIO.
Cite this publication