Migration and development dynamics in Shahrake Jabrael, Afghanistan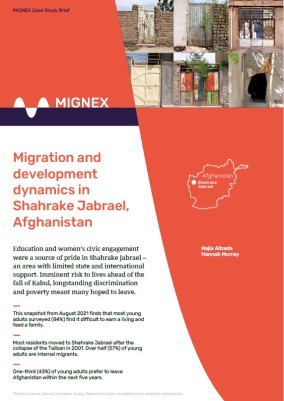 Key takeaways
This snapshot from August 2021 finds that most young adults surveyed (84%) find it difficult to earn a living and feed a family.
Most residents moved to Shahrake Jabrael after the collapse of the Taliban in 2001. Over half (57%) of young adults are internal migrants.
One-third (43%) of young adults prefer to leave Afghanistan within the next five years.