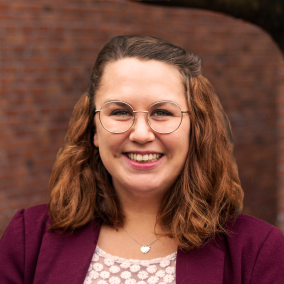 Former MIGNEX Communications Manager
Nicole Johnson left the MIGNEX project. The information on this page is kept here for historical reasons.
Nicole is a Communications Officer at the ODI, where she leads on communications for MIGNEX and MIDEQ, two multi-year research projects on migration and development. Previously, she oversaw communications and engagement at the Political Studies Association and the Heinrich Böll Stiftung Washington, DC. Nicole holds an MA from Georgetown University's School of Foreign Service, where she also supported research on global migration and human trafficking at the Institute for the Study of International Migration. She holds a BA from the University of North Carolina at Chapel Hill.
Nicole's responsibilities within MIGNEX include strategic coordination and monitoring of impact achievement, the project website and social media activity, production of Case Study Briefs and Insight Videos and production of Policy Briefs and Project Reports.