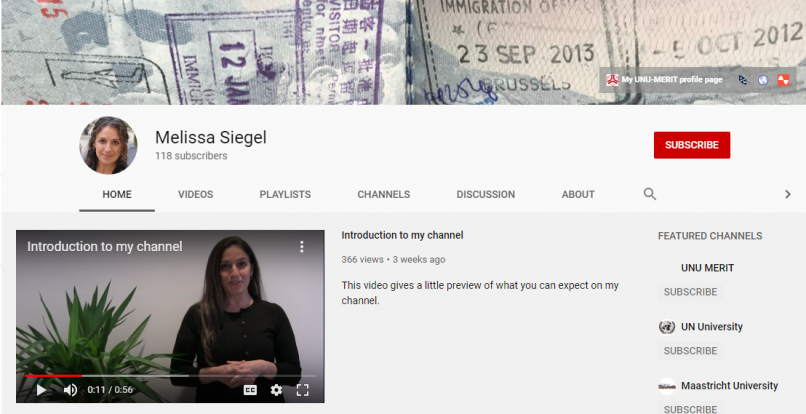 With the launch of a new Youtube channel, researcher and content creator Melissa Siegel is presenting academic research and debates on migration in an accessible format.
The idea behind the launch of this new channel is to be a translator of information from the migration research and policy world to the general public. Since its launch in early February, the channel has posted more and more content looking at "migration basics", "migration myths and misconceptions" and "from the field and travels". In the near future, a series with guests will be added as well as a series on "new information in the area of migration". Melissa welcomes questions on migration that she will try to answer on the channel. 
You can find her channel here, where you can watch, subscribe and comment.