QCA of the development impacts of migration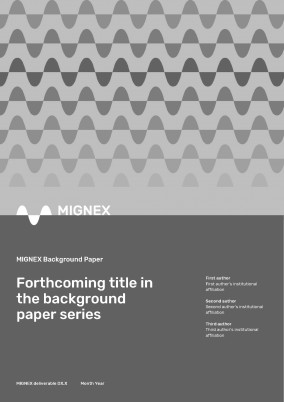 This paper will carry out Qualitative Comparative Analysis of how migration processes and the resulting transnational practices affect development. This analysis plays a fundamental role in the project as a whole and underpins analyses of policy coherence and effectiveness.
Expected December 2023
Alert me when publication becomes available
This is a planned publication which will be published at a later stage in the project. You can sign up now to be alerted when it becomes available. Publications are also announced in our newsletter. For all forthcoming publications, the title is preliminary and only the presumed lead author is identified as a contributor.