4: Research ethics and research integrity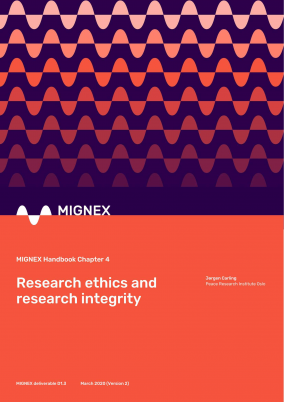 Key takeaways
It can be hard to tell which research participants are most vulnerable and which information is most sensitive. Sound general safeguards are therefore needed.
There is not always a 'correct' response to challenges related to ethics and integrity. It is nevertheless important to recognize them and be deliberate in our approach.
Tensions with implications for research ethics and research integrity emerge in the intersection of migration research, migration policy and migration politics.