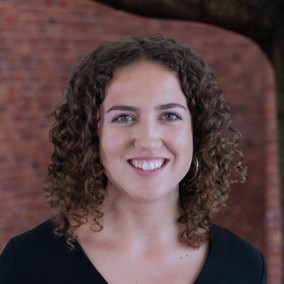 Former MIGNEX Communications Manager
Amy Leach left the MIGNEX project.This page is kept here for historical reasons.
Amy is a Senior Communications Officer at ODI, where she leads on communications for the Institute's migration and displacement research. She holds a degree in Human, Social and Political Sciences from the University of Cambridge, specializing in conflict and displacement. Amy is experienced in delivering strategic and creative communications campaigns, and previously worked at Crown Agents and the World Health Organization's Global Polio Eradication Initiative.