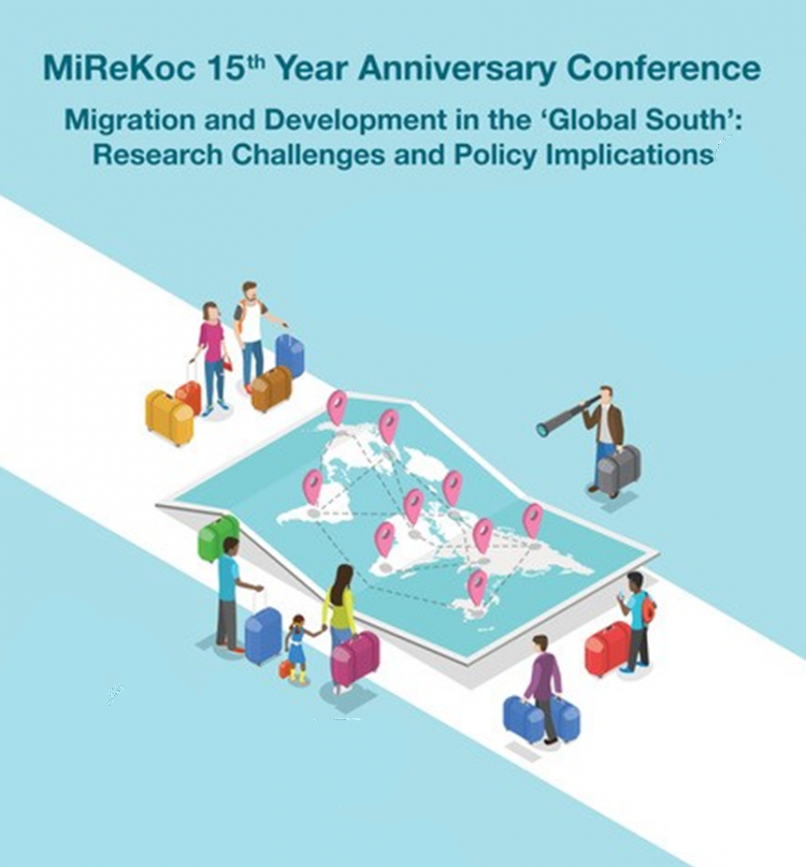 Registration is now open for 'Migration and Development in the 'Global South': Research Challenges and Policy Implications', a conference celebrating the 15th anniversary of MiReKoc, the Migration Research Center at Koç University, from the 24th-25th October 2019. The conference will bring together both early career researchers and more established scholars around the topic of South-South migration.
The conference seeks to redress the focus of the global migration research agenda on migration from the 'Global South' to the 'Global North,' engaging with the reality that the bulk of migration occurs within the 'Global South.' Migration to, through and among countries within the 'Global South' is complex and may involve multiple trajectories; from those seeking refuge, to skilled labour and entrepreneurs, to citizens from the 'Global North' migrating southward for work, retirement or as a lifestyle choice.
The conference will be an opportunity to discuss and reflect upon existing migration scholarship and engagement in the 'Global South,' with several MIGNEX-relevant themes including the linkages between development and migration, migration policy and migration and transit spaces.
Invited speakers include Professor Nermin Abadan-Unat (Boğaziçi University), Dr Oliver Bakewell (University of Manchester), Professor Hein de Haas (University of Amsterdam), Professor Thomas Faist (Bielefeld University), Dr Marie McAuliffe (Migration Policy Research Division, IOM), and Professor Ranabir Samaddar (Calcutta Research Group) among others. 
Find out more and register for the conference here. Read more about MIGNEX partner institution Koç University and their role in MIGNEX here.