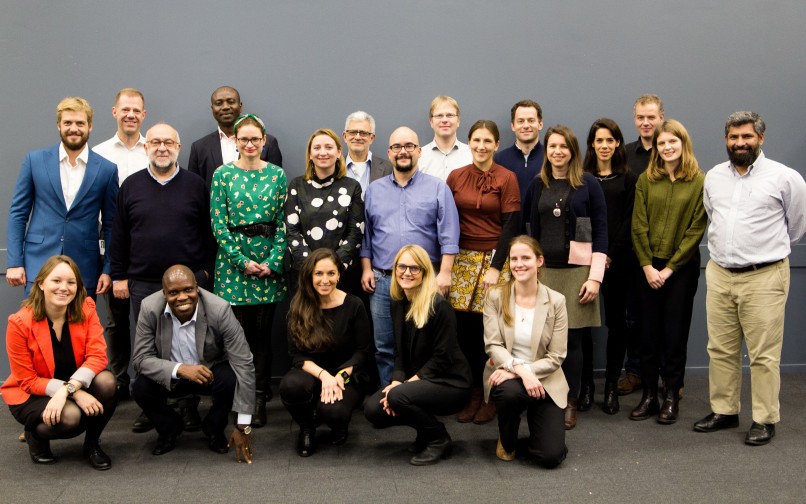 Nearly two years after submitting the proposal, team members were delighted to finally meet in person and to kick-start our joint collaboration over the next five years. While many knew each other's academic work, they revelled at discovering quirky anecdotes about each other, from one team members former life as an amateur MMA fighter to another growing up on an island with seven inhabitants.
All nine organizations, represented by 21 people, attended the two-day meeting, with the aim of developing a commonly shared understanding of the project, and of the challenges and opportunities ahead.
After an introduction by our Project Leader, Jørgen Carling, the team was divided into several groups tasked to identify priorities for meeting the analytical and data collection objectives. A presentation on the Qualitative Comparative Analysis (QCA) followed, giving the group a solid grounding in the method, which is unfamiliar to most migration researchers but central to the project.
The meeting was also an occasion to discuss engagement with MIGNEX's end users, and to collectively visualize how expected impacts can be achieved. We were delighted to have four members of our End-User Board joined on the second day, bringing important contributions to some lively discussions.
We were also pleased to welcome the European Commission Project Officer to the meeting, and heard more about the Commission's expectations for project implementation and dialogue between the Commission and the team members.
Spirits and motivations were high, with a great group atmosphere and promising premise for the many challenges ahead! While some were disappointed that snow had not yet arrived, all were delighted to have experienced Nordic cuisine.
The team will meet again in Maastricht in the Autumn. While the culinary experience might not compare, the atmosphere and discussions will certainly deliver.
Find out more about the MIGNEX team here.